Wales, revisited: Where we stayed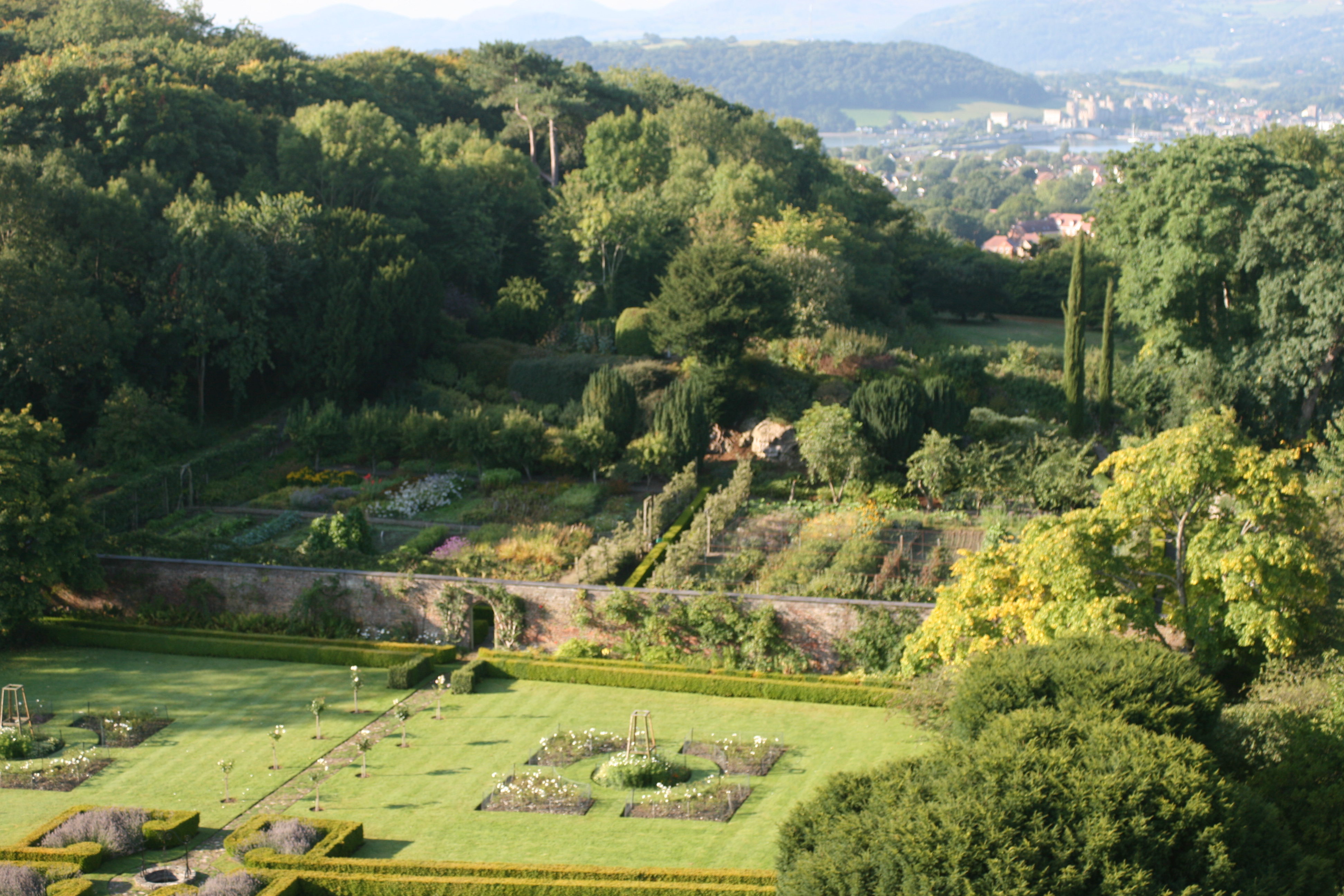 The gardens at Bodysgallen Hall, Llandudno, Wales.
Yes, Visit Wales treated us very well
Wales has a variety of lodging options, from bed-and-breakfasts on up. Here are three very unique places we stayed, at the invitation of Visit Wales, the tourism and marketing division of the Welsh government, which has a one-stop web site for golfers:
Bodysgallen Hall, Llandudno (close to North Wales and Conwy courses): Part of the National Trust, Bodysgallen — pronounced "Bodice-gatlin" — Hall is considered one of Britain's top country house hotels. The oldest part of the house, which sits on 220 acres, dates to 1620.  It has been restored, decorated with old paintings and antiques, and there's a separate spa and classic gardens. Rates range from $275 to $650 (converted from pounds) for rooms to suites in the main house, and $340 to $620 for cottages, depending on size. Dinners are outstanding, service is Old School formal. http://www.bodysgallen.com/
Porth Tocyn Country House Hotel, Abersoch (close to Nefyn and Porthmadog courses): A family-run (since 1948) hotel in a rambling cottage within walking distance of a beach on Cardigan Bay, in a very peaceful country setting. Excellent food reviews. Depending on season, rate is  $120 to $240 for bed-and-breakfast, with additional cost for multi-course dinners. www.porthtocynhotel.co.uk.
Castle Cottage Restaurant with Rooms, Harlech (close to Royal St. David's and Aberdovey courses): Another family business, the main building dates to 1585, a few paces from Harlech Castle. Just seven rooms, modern, with a highly regarded restaurant. Rate is $207 to $285 including breakfast. www.castlecottageharlech.co.uk.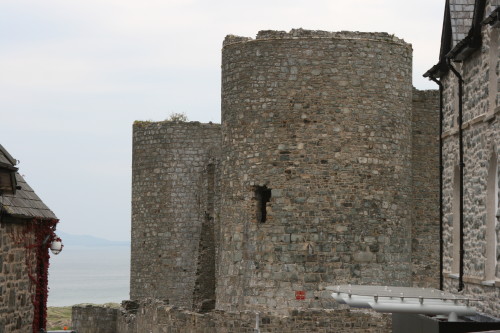 Harlech Castle … from our hotel window.
---
Tags …