Mike Keiser: A haven for USGA events at Bandon Dunes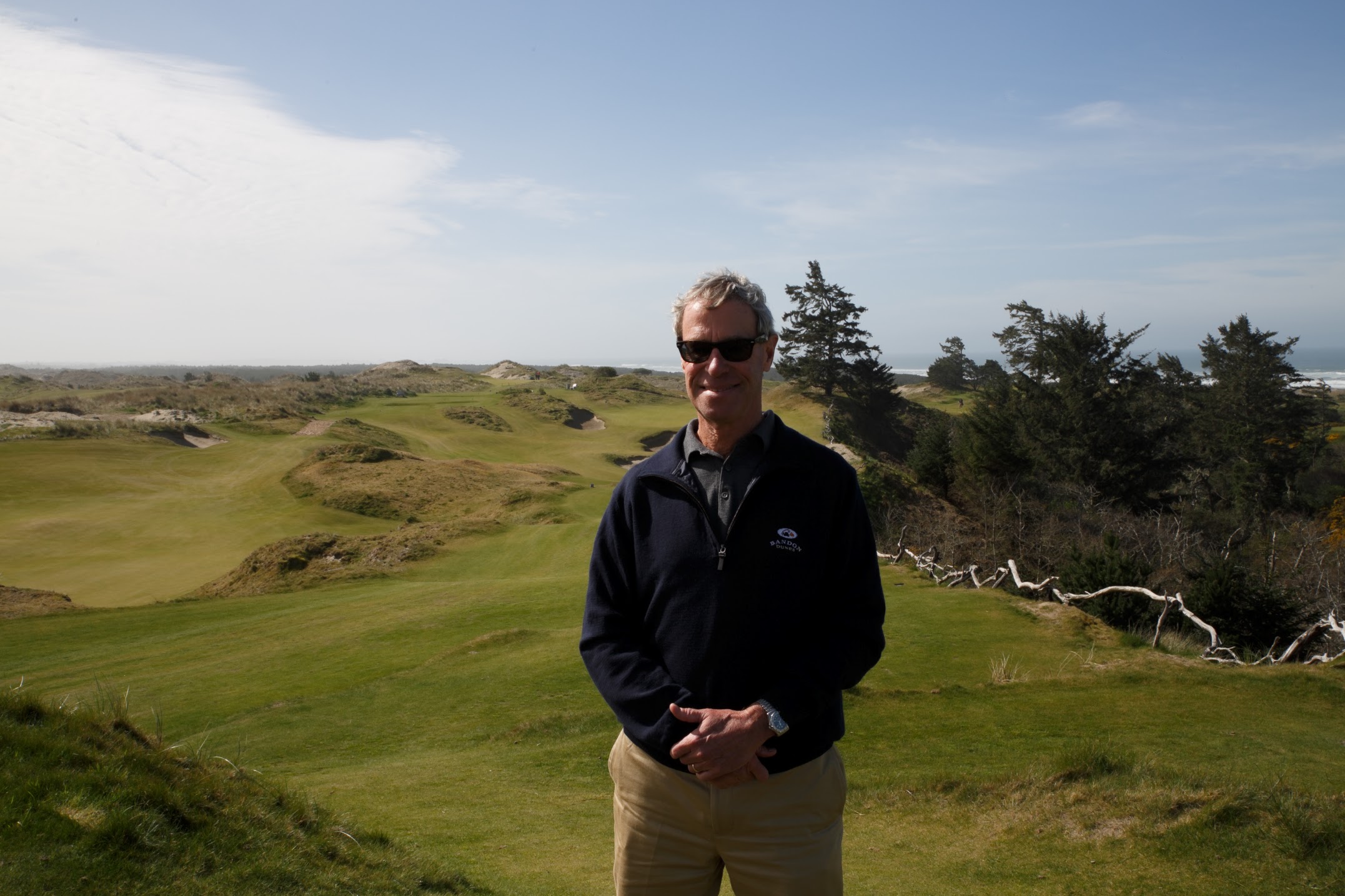 He built it, against all odds, and major amateur tournaments followed
Mike Keiser, the founder and owner of Bandon Dunes Golf Resort, has deep respect for the U.S. Amateur championship, which he will host next year.
He considers it "another major." He understands that the USGA traditionally awards the U.S. Amateur to sites that it considers worthy of hosting a U.S. Open — even though Keiser believes it would take a couple of decades, and significant changes in how such an event is viewed, before it would visit his courses overlooking the Pacific Ocean in southern Oregon.
The 120th U.S. Amateur will be the seventh USGA championship to be staged at Bandon Dunes; the sixth, the U.S. Amateur Four-Ball is being held this month, in May.
Visionary that he is, you might think that Keiser saw this all coming when he was building Bandon Dunes, which opened 20 years ago this month. Except he says he didn't.
"That was a dream too far," Keiser said in a recent interview. "I remember back in 1997, '98 '99, most people thought, and I would tend to agree, most people thought it was a total folly, where risk over reward was very out-weighing, much more risk than reward."
And so, Keiser said, "I honestly didn't give too much thought to USGA tournaments." However, he said, USGA official Mike Davis, who then was in charge of the U.S. Open and who would ultimately become executive director and then chief executive officer, encouraged him to keep USGA events on a back burner, at least.
"Mike Davis was very encouraging of that ambition when he visited during construction," Keiser said. "I know in a couple of instances we added tees, therefore length, just in case.
"But he was sort of with me; he loved that I was building a links course in America, he hoped for the best, but he along with me thought it was closer to foolhardy than visionary."
After the original Bandon Dunes course, designed by David McLay Kidd, was open for a month, Keiser said, it became clear that his dream hadn't been foolish but phenomenal.
"The first month we were open, it became obvious that we were going to do far more than 10,000 rounds a year," he said. "People came from all over, and journalists and regular people raved. Initially we thought it might be just Oregonians who would come. It was everybody, from all over the place.
"In the first month, a lot of things became possible. The first thing was building Pacific Dunes right away. That was the decision — we've got something, let's build a second. And the second thing was that if people are coming to play, that may mean that USGA would want to have a championship here, or two or three. … "
Pacific Dunes, designed by Tom Doak, opened in 2001, followed by Bandon Trails (Bill Coore, Ben Crenshaw) in 2005 and Old Macdonald (Tom Doak, Jim Urbina) in 2010.
A year after Bandon Dunes opened, the resort hosted its first significant amateur tournament, the Pacific Northwest Golf Association Men's Amateur, won by an Oregon native, Jeff Quinney of Eugene, who later that summer won the U.S. Amateur after qualifying at Bandon Dunes.
The resort hosted the Oregon Amateur in 2002, and again in 2009, and the Pacific Coast Amateur in 2005, and again in 2012 (and the PNGA Men's Amateur again in 2013).
That led up to Bandon Dunes' first USGA championship, the 2006 Curtis Cup, in which the United States team defeated the team from Great Britain and Northern Ireland. "The Curtis Cup was the happiest tournament I can imagine," Keiser said. "Everyone was so friendly."
A year later, the U.S. Mid-Amateur was played on Bandon Trails and Bandon Dunes and won by a marquee name in amateur golf, Trip Kuehne.
"I loved the Mid-Am, because they represented who I built the golf course for, or the best of the amateur golfers of a certain age, 25," Keiser said. "That was my favorite."
In 2011, Bandon Dunes hosted the U.S. Amateur Public Links (both men's and women's tournaments, held simultaneously at the same site for the first time) and the 2015 it hosted the USGA Women's Amateur Four-Ball, during which it was announced that Bandon Dunes would host the 120th U.S. Amateur in 2020.
The men's Four-Ball this month had originally been scheduled for Chambers Bay, but in 2017 the decision was made to relocate it to Bandon Dunes to accommodate a turfgrass transition project at Chambers Bay, transforming the greens from fescue to poa annua.
In the announcement, John Bodenhamer, the USGA's senior managing director of Championships and Governance said: "The USGA is extremely grateful to owner Mike Keiser and Bandon Dunes, a trusted supporter of amateur golf. …"
Keiser said he's excited about the alternating shot Four-Ball, believing that it should be more universally played on U.S. courses. The Four-Ball is being contested on Pacific Dunes and Old Macdonald.
Keiser said that for Bandon Dunes to compile such a list of USGA events is "beyond" anything he could have hoped for. "Given how remote we are, they could have basically said, 'good job Mike, here's a tournament.' Instead …. "
Keiser said he hopes that relationship continues. "We have conveyed to Mike Davis that we like hosting amateur events, even though they are expensive, and the U.S. Amateur will be the most expensive of all of them.
"The host club loses some to a lot of money. In spite of that, I think it's what you do as a golf course, whether it's a club or a public course, is to give back to the game, and to the very best amateurs in particular."
Would Bandon Dunes ever be the site for a PGA Tour or LPGA Tour event? "I'm not holding my breath on that," Keiser said. "We're so far from corporate tentville, etc."
Over the years, Keiser has said he believes that Bandon Dunes would be a great site for a Walker Cup. He's said in the past that the resort wouldn't have the infrastructure for the spectators and other demands of a U.S. Open, but now wonders whether the evolution of the sport might make that possible.
"I think it will be decades, but once scenario would be when the Chinese have adopted golf the way we have, and the way Koreans have, and you have 400 million Chinese golfers, then being as close to China as you can for a simulcast would make sense," he said.
"Just think about the Asian markets. At the time when the U.S. Open doesn't rely on crowds and corporate tents, but is a truly international televised sport — go out 20 years and just picture that — then I could see having U.S. Opens in far off places."
Meanwhile, Keiser said next year's U.S. Amateur will represent a pinnacle, with special meaning for Bandon Dunes.
"I built the resort for amateurs," he said. "Here are the best of the amateurs. Is the U.S. Amateur still a major? I regard it as a major.
"That's by far the most realistic tournament in terms of coming to Bandon and something that I would have chosen. The U.S. Amateur answered my hope."
A version of this story originally appeared in Pacific Northwest Golfer Magazine, May 2019.
---
Tags …