Jeff Quinney: Looking back on a fantastic run at Bandon Dunes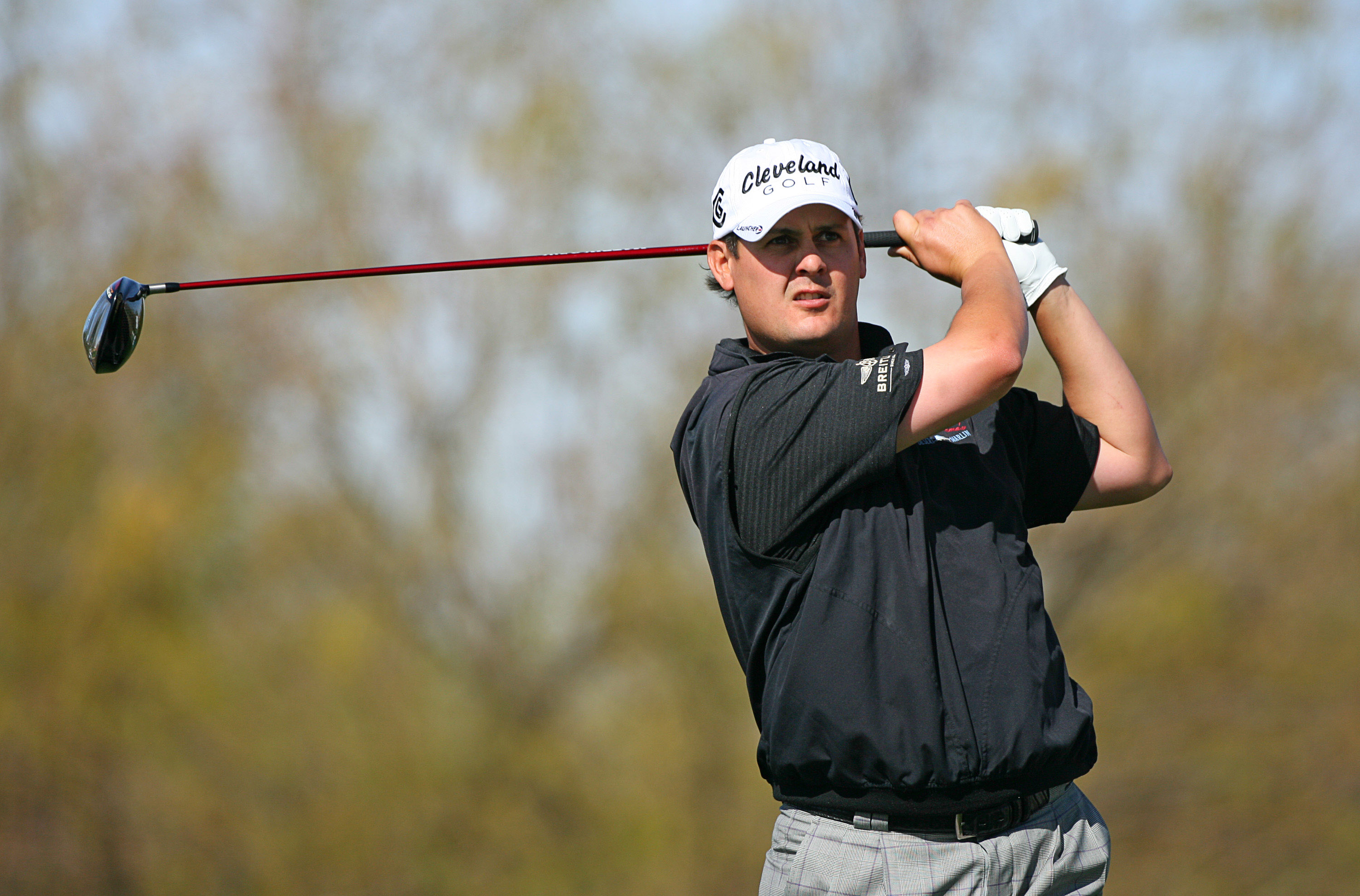 In 2000, Quinney had two major wins at a relatively new course on the Oregon coast
When the original course at Bandon Dunes Golf Resort opened on the southern Oregon coast in May 1999, Jeff Quinney was finishing his sophomore year on the golf team at Arizona State University.
Memories are hazy, 20 years later, but Quinney figures that sometime that year he made the nearly three-hours drive from his hometown in Eugene to check out the ballyhooed Bandon Dunes course designed amid the dunes and gorse for Mike Keiser by David McLay Kidd.
Back then, the concept of a world-class golf course near little Bandon was hard to grasp. That is, until Quinney took that dogleg turn toward the west on the fourth hole and saw nothing but the flagstick fluttering on the cliff and the Pacific Ocean behind it.
"All of a sudden it was 'Wow!'" Quinney recalled. "Just the Wow factor of those ocean holes and thinking 'This is in Oregon? This is amazing.'"
Amazing, too, was the role that Bandon Dunes would play in Quinney's life a year later, a milestone summer that culminated in the U.S. Amateur championship en route to eventual status on the PGA Tour.
Because in Quinney's sensational 2000 season, the road to U.S. Amateur Championship at Baltusrol Golf Club in New Jersey began at Bandon Dunes, with victories in the 99th Pacific Northwest Golf Association men's amateur championship in July and medalist honors in U.S. Amateur qualifying there a few weeks later.
The PNGA event was the first major tournament to be held at Bandon Dunes, then barely a year old. Now four courses, the resort's championships history includes five U.S. Golf Association championships, with the U.S. Amateur Four Ball scheduled May 25-29 at Pacific Dunes and Old Macdonald and the U.S. Amateur scheduled in 2020.
"They were ready to get on the map right away," said Quinney, now 40 and a real estate agent for Everyday Investments Realty in Scottsdale, Ariz. "The course conditions were ready to go, the greens were great, they were organized. It's a championship-style venue."
Quinney came into that summer having won a PNGA title, in 1998 at Bear Creek Country Club, and playing great golf, with a June victory in the Oregon Amateur, his second title in three years. For the PNGA championship, he was assigned a caddie he'd never met, Tyler Pendergast, a former college baseball player just a few years his senior, matched specifically with Quinney by head pro Tim Hval.
"I had never caddied for anybody as consistent with all facets of their game, and in control of the driver, irons and any kind of play around the greens," said Pendergast, whose love of golf had led him Bandon Dunes to caddie the previous September. "It adds a little bit of stress to caddie for a person like that."
A graphics designer for the LaPine School District in central Oregon, Pendergast said their personalities meshed well.
"I'm a pretty mild-mannered, laid-back guy, and I found him to be the same way," he said. "There weren't many ups and downs. It was move on and figure how to get the next one in the hole."
Quinney said Pendergast's role was "huge. That course, especially, when the conditions changed, it's not just a standard course. A local-knowledge caddie was huge."
In stroke play qualifying, the wind was enormous. "You were hitting driver, driver on par 4s and still not reaching the green," Quinney said.
"And then the weather switched in match play and there were fog delays. That's Bandon Dunes. You can have rain to wind to sun. That's why it's such a great match play course."
Quinney considered himself a strong match-play golfer, with a style that was "maybe a little scrappy." His closest match was a 2 and 1 victory over Tim Mickelson in the semis, en route to a 5 and 4 win over Han Lee in the 36-hole championship. On a perfect day, the golfers matched birdie for birdie over the first 18.
"We were on the ninth fairway the second time around, and we were in pretty decent control of the match," Pendergast said. "I remember thinking there's a pretty good vibe between the two of us. But he was so on fire with his game. I'd like to think I had a hand in that, but he was playing so well I don't know if that was true."
Quinney returned to Bandon Dunes for the U.S. Amateur qualifier; he'd been trying to qualify since he was 15, and this time he dominated with a 9-under 135 (69-66) to win by five shots.
"It felt like cruise control," Pendergast said. "It was that feeling that nothing bad can happen here because he's so control of his shots."
It was on to Baltusrol, with Pendergast still the caddie, thanks to the support of Bandon Dunes. There, Quinney needed to rally in stroke play just to reach match play, and then he forged a couple of dramatic comebacks to reach the championship. After all that, a three-hole lead over James Driscoll slipped away in the last three holes, resulting in two extra holes before darkness suspended play.
"I remember dinner that night being pretty quiet," Pendergast said. "A lot of 'what just happened to us' kind of looks."
The next morning, Quinney practiced various shots, preparing for the par 3 that would be the 39th hole. After Driscoll went long, Quinney hit a 4-iron to the green and then rolled in a 30-foot birdie to win 100th U.S. Amateur title and exchange high-fives with his caddie.
Quinney played in the 2001 Masters, the British Open and the U.S. Open, and when he turned pro one of his sponsors was Bandon Dunes. He won on the Canadian Tour in 2002 and won the 2004 Oregon Classic on the Web.com Tour. He earned his PGA Tour card in 2007 and over the next two years earned $3.5 million, but victory was elusive.
By the end of 2010 Quinney had lost his Tour card, and fell one stroke short of regaining it at Q School. He played 14 Tour events the following year and played on the Web.com Tour; after he fell one stroke short of the final stage of Q School in 2015 he called it a career.
"I had some great years," Quinney said. "I felt like I was a couple of breaks here and there from winning a tournament, which is huge.
"Certain little hurdles, I was so close at times, and all of a sudden I'm back on Web.com, back in Q school. It was top of the world to back to square one. I felt that I definitely had a couple more years in me, but overall, I'm very happy.
"Back in the day, I would have been happy to have just one year on the Tour. Just to get out there one time and check it out. As a kid or a college guy, you didn't know if you ever could get there. "
Quinney got there, the long road taking him through Bandon on the Oregon coast.
A version of this story originally appeared in Pacific Northwest Golfer Magazine in February 2019. Photo courtesy of Phoenix Open.

---
Tags …