Ireland, revisited: Old World hospitality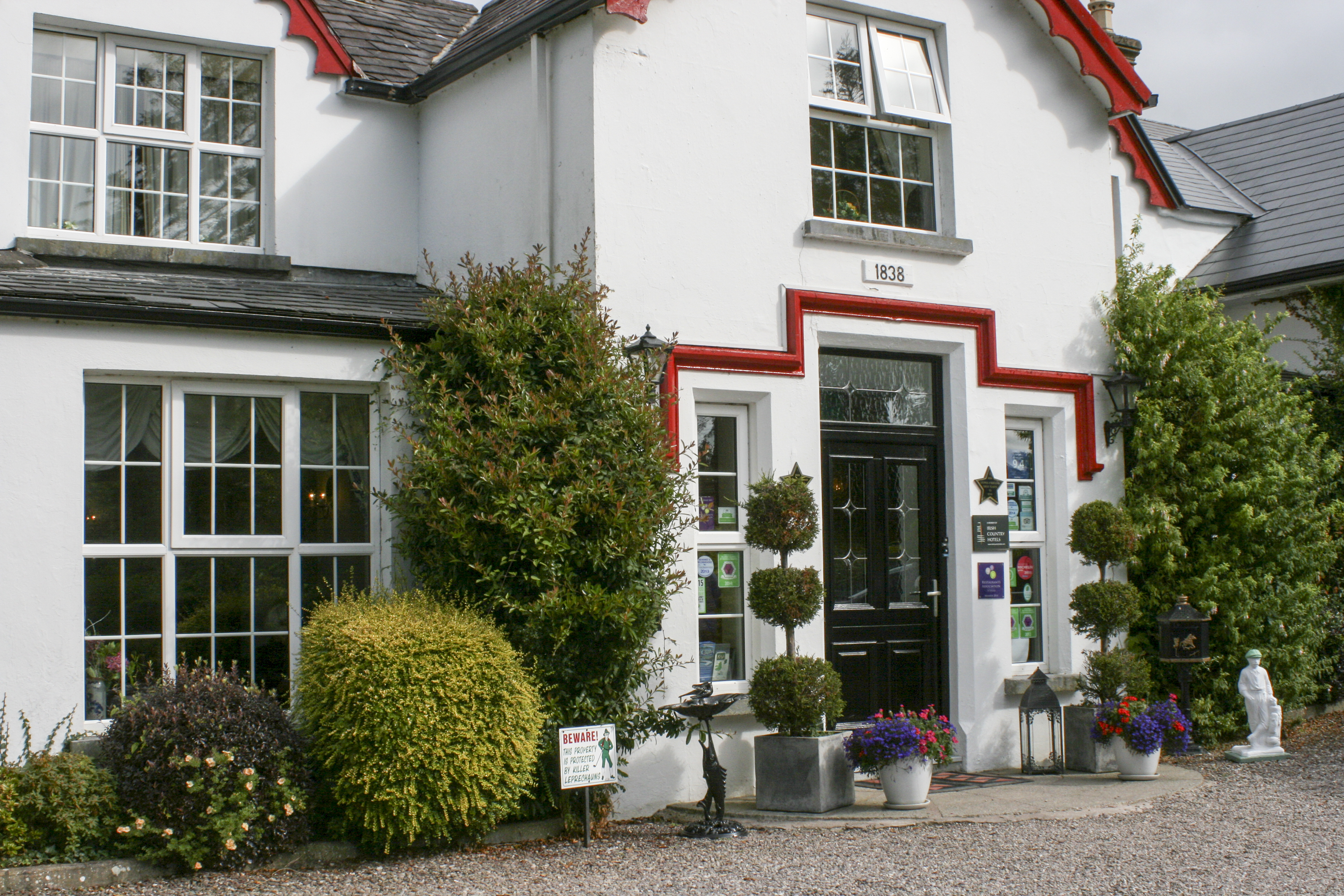 Great place to stay, including Killeen House Hotel
At the invitation of Tourism Ireland, we stayed in four different hotels during our tour of six golf courses in southwest Ireland.
Lahinch Golf & Leisure Hotel  has modern rooms in the village of Lahinch, within walking distance of pubs. The Old Bank Guesthouse, our home base for playing Old Head, is on a main street in colorful Kinsale, with its many shops and restaurants, and has a superb bakery. Bunratty Manor Hotel  is just a few minutes drive from the Shannon Airport — and the receptionist made sure that we had continental breakfast at 4:30 a.m. before an early morning flight.
We were well-treated at all of these places, but our favorite spot was Killeen House Hotel  in Killarney, run by Geraldine and Michael Rosney.
When we arrived close to 10 one night, after playing Tralee Golf Links and staying late to photograph the course, staff made sure that the kitchen for the hotel's restaurant stayed open. When we left early the next morning to play Waterville Golf Links, Geraldine Rosney had bacon-and-egg sandwiches wrapped in foil so we could eat breakfast in the van.
We had another late, excellent dinner that night. And when the torn shipping bag for Blaine Newnham's golf clubs proved irreparable, Geraldine Rosney called a local sporting goods store, found that there were none in stock — and then rummaged in the basement to produce a bag abandoned by a guest in years past.
The hotel's small pub is a tribute to golf, decorated with golf-themed paintings and bag tags left by golfers from all over the world, and Michael Rosney gave us great information, and opinions on the nearby courses.
It's a place that embodies the phrase "old world hospitality."
---
Tags …