Gearhart Golf Links: A polished gem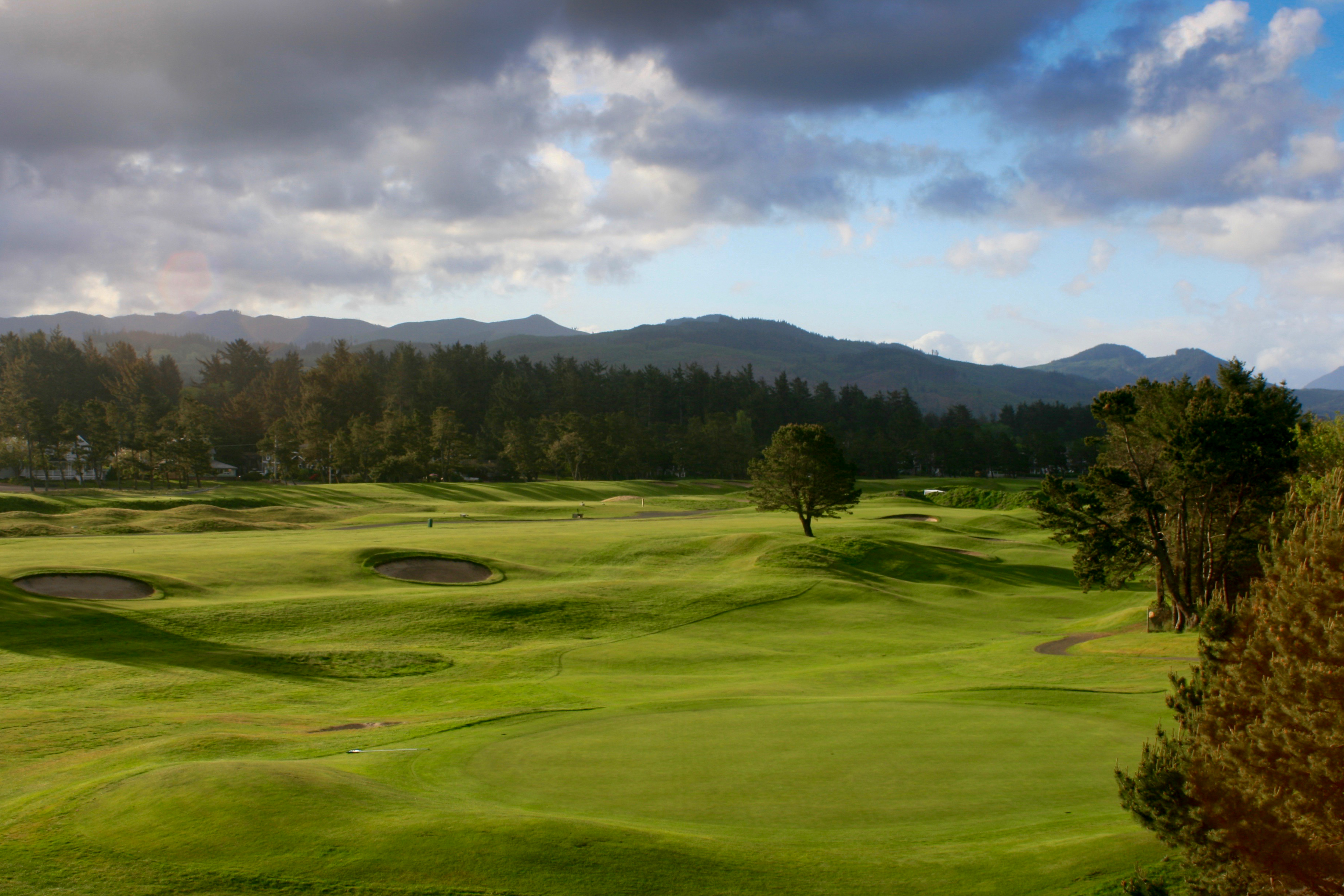 Owner Tim Boyle charts course for the future by embracing the past
GEARHART — If you've ventured to this coastal resort north of Seaside over the years and played Gearhart Golf Links, just two blocks from the Pacific Ocean, and if you've even stayed in an old hotel overlooking the course, because there's been a hotel on site going back decades, well, understand this:
It's all still there, but so much has changed.
And so much is new, and yet it seems to have been that way forever, because Gearhart owner Tim Boyle has charted the course's path into the future by embracing its past — and in the case of the oldest continuous golf course west of the Mississippi River, the past dates officially to 1892.
"Polishing the gem" is a phrase the Portland billionaire uses in reference to his stewardship of Gearhart, but it hardly does justice to the dramatic renovation of the public golf course from 2013 through last year.
More than 400 trees were removed from the course, paved cart paths were obliterated, length was added, a couple of new bunkers were installed and fescue was planted, transforming what has been a parkland course over the last half century, with the 1950s-era shore pines delineating the fairways, into an open, links-style course, as it was in its earliest decades.
"When trees were removed, the course kind of revealed itself," said general manager and director of golf Jason Bangild "These great mounds and contour lines showed up. …
"It was a messy operation. It wasn't pretty when it was happening, but as soon as people realized what it was going to look like, we had a lot of fans of the project."
Boyle, 66, is the president and chief executive officer of Portland-based Columbia Sportswear Company, the third-generation family business founded by his grandfather that is an international player in the outdoor clothing and accessories business, with annual revenue in excess of $2.4 billion and more than 6,000 full-time employees.
A 1971 University of Oregon graduate, Boyle and his wife, Mary, also a UO grad, have made donations of $5 million and $10 million to their alma mater over past years, to fund entrepreneur development and the aquatic animal care facility, among other programs. And they were in the news last August when they donated their private jet to fly the mothers of three Americans who thwarted a would-be terrorist on the Netherlands-France bullet train to Paris for a special ceremony, and to fly one of the heroes home.
Advice from Mike Keiser
Tim Boyle took an unlikely rout into golf course ownership.
He took up the game at age 40, and was challenged by the difficulty of the sport. He began playing Gearhart, where the family owns a weekend home, with his children, Joe and Molly. They became college golfers, Joe at Drake University and then the University of Washington, and Molly at Washington, and Tim got his handicap down to single digits and became a member of such courses as ultra-exclusive, invitation-only Nanea in Hawaii, Sand Hills in Nebraska and Waverley Country Club in Portland.
In 2000, with Gearhart financially struggling, Boyle was part of a group that purchased the course, a year after a major renovation by architect Bill Robinson — whose courses include Ocean Dunes in Florence and Shadow Hills Country Club — who had replaced all tees and bunkers as well as several greens. Gradually, Boyle began seeing Gearhart in a new light.
"As I got more involved, and from my experience playing golf around the world, I started thinking that without much effort we could make this so much better, if we just concentrated on a few of the important things about how a golf course appears, just little things you can do to make the experience better," he said.
In 2010, Boyle bought out his partners, and sought guidance about improving the course from, among others, Bandon Dunes founder Mike Keiser.
"I had gotten to meet Mike over time, with my interest in golf and playing at Bandon, and talking about the whole business of being in the golf course business," Boyle said. "I'm far from his level. But he's made those investments in many places in the world not from a strict investment standpoint, but more because he really enjoyed the process and the building and the architecture. They've been wildly successful financially, but the driver for him was not 'OK, how do I get a higher return on the asset?' Just chatting with him about how he approaches investments and what's worked for him has been interesting for me and a learning experience."
Keiser's advice?
"He said what you ought to do is get people who know golf courses to look at this facility and say 'with a little bit of money you could do this, with a medium amount of money you could do that, and with a lot of money you could do this,'" Boyle said.
(Boyle figures that he's invested $5.2 million in the course, including the purchase price.)
Through the Keiser connection, noted designer and shaper Jim Urbina, who worked with Tom Doak on Pacific Dunes and Old Macdonald, spent "quite a bit of time" studying Gearhart. Golf architect David McLay Kidd, whose credentials include the original course at Bandon Dunes, as well as Nanea, played Gearhart and offered his thoughts, and Boyle also consulted Portland golf architect John Strawn.
"Between those three guys, listening to them and their thoughts on the golf course, we took a plan of action, and I would say it fell in between the little amount of money and the medium amount of money as to what our investment had been, but I think the result has been quite striking," Boyle said.
Certainly, Boyle was struck by the concept that evolved, because his original vision had not been restoring Gearhart to a links-style course.
"Initially, it was not," Boyle said. "But the more time we spent looking at the facility, both Mike (Keiser) and Jim Urbina said 'You know, you really ought to take all these trees out of here. … That will make it a much better golf course."
Boyle's response: "Really? All of them?" But Strawn agreed and oversaw the redesign.
The project included construction of 11 new tees, adding about 300 yards to the course, and reshaping of the fairways.
"It revealed a lot of the landscape," superintendent Forrest Goodling said. "A lot of shadows you never saw before."
A McMenamins hotel
Now, with its wide-open vistas, Gearhart is a links course playable by golfers of all abilities. The course plays 6,501 yards from the tips, "The Stones," and 6,176 from the black tees and 5,741 from the whites, with course rating/slope of 72.0/136 from "The Stones," 70.5/131 from the blacks and 68.5/126 from the whites.
Par is 72; there are only three par 5s and three par 3s, but the par 5s include the intimidating No. 18 hole, 640 yards from "The Stones," 588 yards and 542 from the black and the white tees, and the par 3s include No. 11, a true bully — 262 yards from "The Stones," 221 from the blacks and 183 from the whites, the green guarded by enormous bunkers. Seasonal green fees range from $45 to $85.
As you play, you can hear the sound of the nearby ocean. The course's signature hole is No. 5, a par 4 with a pond in play, but the most compelling holes come on the back nine, including No. 14, a par 4 between the dunes.
Meanwhile, under Boyle's ownership, the golf course's restaurant and pub have been revived — well, it helps when you and Mike McMenamin, owner of the McMenamins group of inns and pubs, went to high school together, Jesuit in Portland — and a new 18-room McMenamins hotel has been opened, overlooking the 18th green, the fourth incarnation of a hotel on the general site. Boyle said McMenamin would like to add rooms to the inn, which would be the next major investment.
"Whether we can make that happen is to be determined," Boyle said.
The course sees about 23,000 rounds annually, and is a frequent site for Oregon Golf Association events — the OGA Super Seniors and Oregon Women's Stroke Play Championships will be held there in August — and also popular, given its history and links style, with the Northwest Hickory Players, whose annual tournament there was held last month.
"It has turned out to be a lot more fun than I ever thought it would be, and it's been financially rewarding, too," Boyle said.
But the main joy, he said, has been people playing the course, and enjoying the sense of what it has been, and what it has become.
"We're just here for a while," Boyle said, reflecting on the history of the course. "It's been great bringing it back to the original design."
That's Gearhart Golf Links — old, but new, too, and seemingly an enduring gem.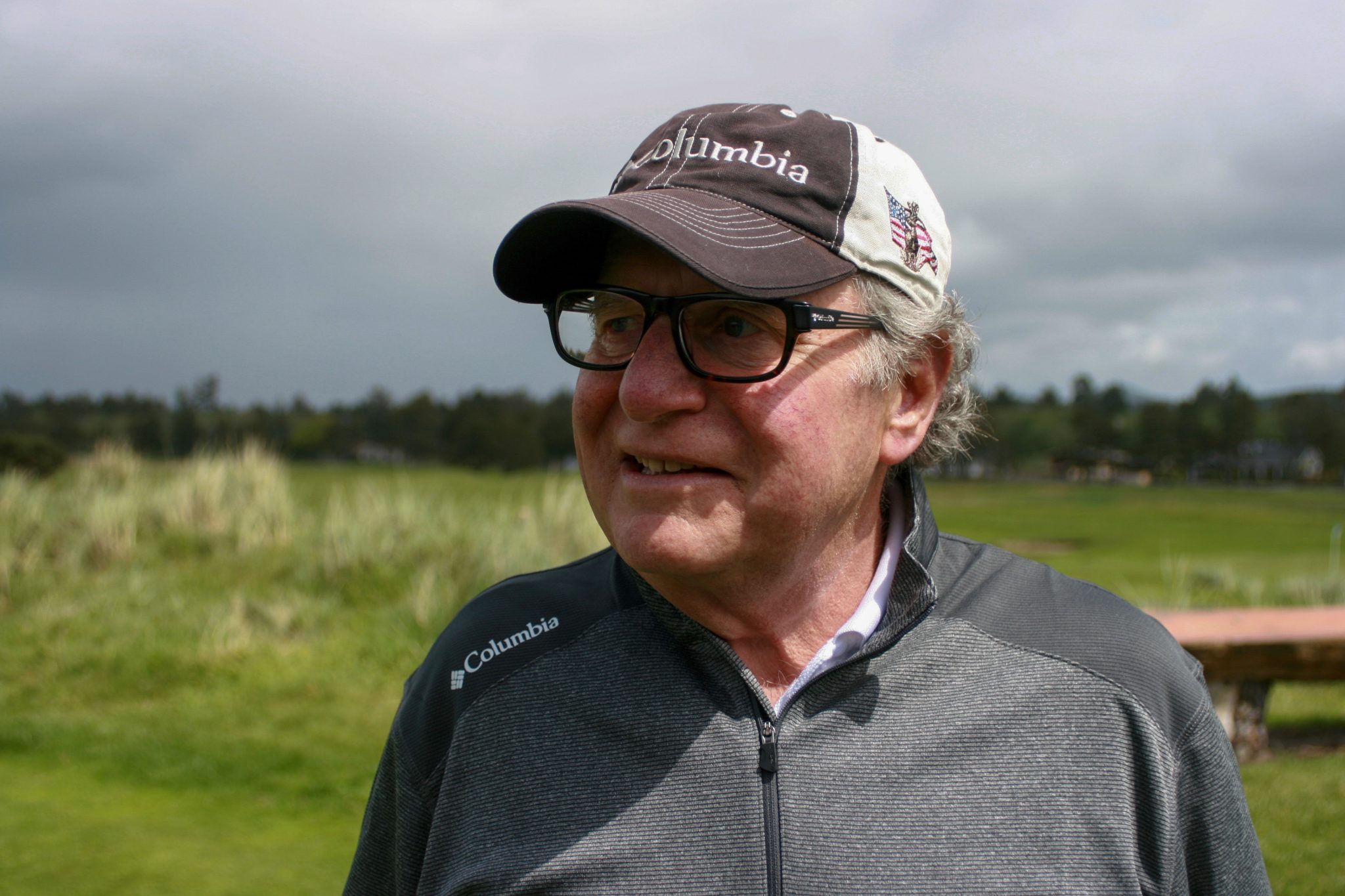 Tim Boyle, owner of Gearhart Golf Links.
---
Tags …