Dan Hixson: Designing golf courses, one hole at a time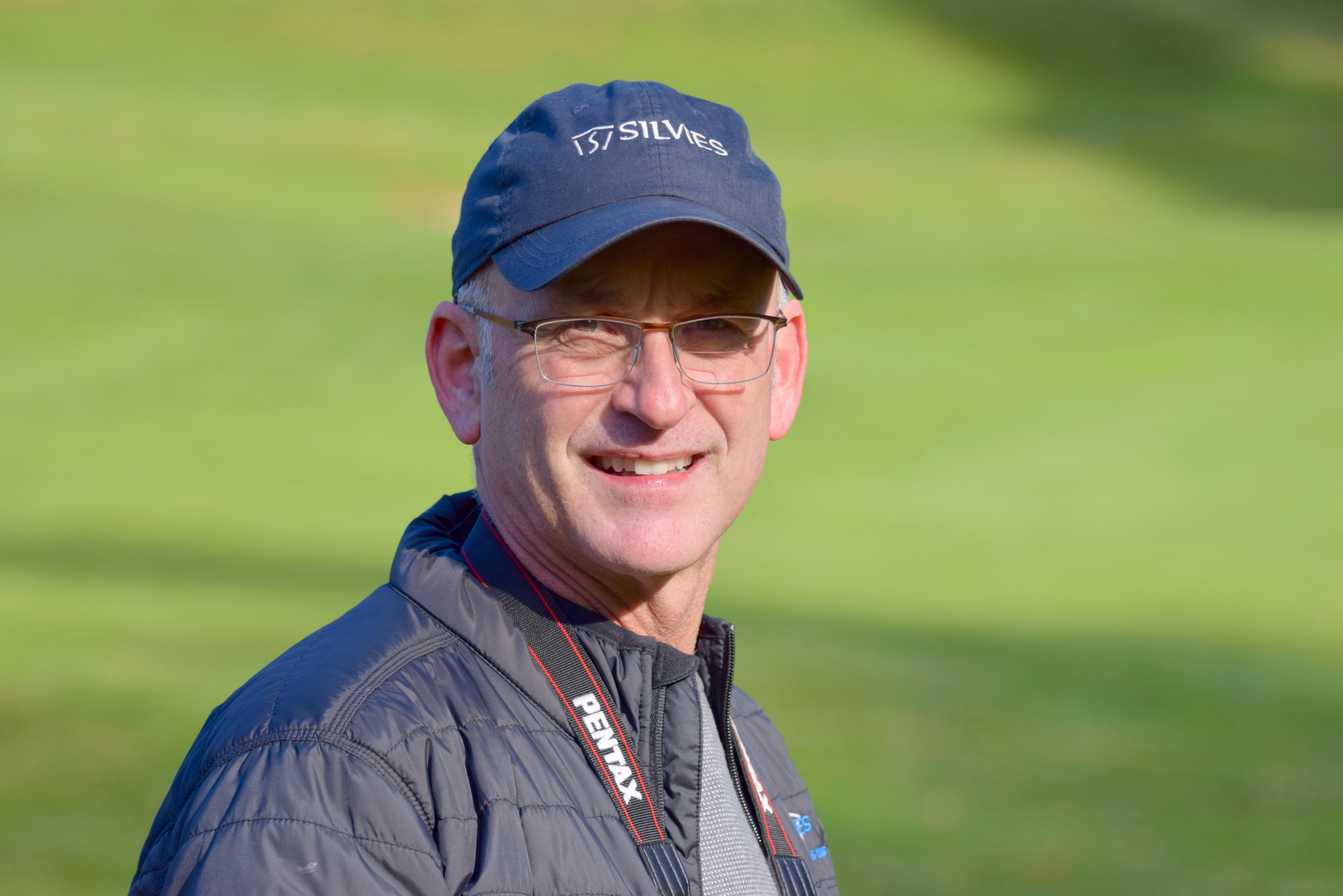 The veteran course designer has renovated Trysting Tree in Corvallis, and working on improvements at Laurelwood Golf Course in Eugene
Pacific Northwest golf architect Dan Hixson has earned critical acclaim for his designs of new 18-hole courses, starting with Bandon Crossings on the southern Oregon coast and continuing with Wine Valley in central Washington and Silvies Valley Ranch in eastern Oregon.
But even as Hixson works on another 18-hole design — Callahan Ridge, on the site of Umpqua Sand and Gravel west of Roseburg — the bulk of his career has focused on under-the-radar projects, ranging from improving a few holes to installing practice areas, that don't make headlines in the national golf magazines but are no less meaningful for those golf courses, their operators and their patrons.
Two striking examples in the Willamette Valley are his ongoing work at Laurelwood Golf Course, the nine-hole city-owned course in Eugene, and his extensive redesign at Trysting Tree Golf Course in Corvallis that was completed in the fall of 2017.
"I love working at a little place like this," Hixson said on a visit to Laurelwood. "I've worked at high-end country clubs right down a small little muni. Good design is good design. … I mean, I hope my work is good design."
The $100,000 Laurelwood project, financed by city money, began last fall and is expected to be ready for play in the spring. It involves a makeover of the last three holes and the creation of creeks on the sixth and fourth holes to combat the course's annual drainage issues.
The work will eliminate a decades-old problem — the ninth hole has been an uphill par 3, finishing adjacent to the clubhouse and parking lot, both oft-victimized by errant golf balls.
The inspiration of superintendent Will Benson, a partner in the management group that operates the course, the new routing will move the No. 9 green safely down the hillside — creating space for an events area for weddings and other functions — with the closing hole becoming a dogleg par 5.
In turn, the eighth hole, which has been a par 5, becomes an entirely new par 3 from an elevated tee. The seventh green remains unchanged, but what has been a short par 4 hole is being lengthened to 350 yards by the rediscovery of an elevated tee box not used since the 1960s, to eliminate bottlenecks that occurred when golfers attempted to drive the green.
Benson "wasn't quite sure how to get it in the ground, but he knew kind of the routing that he wanted to follow," said Hixson, who personally operated the equipment to shape the two new greens and the new tee boxes.
Hixson was very familiar with the 90-year-old Laurelwood course — his father, Harvey, was an assistant pro there in the 1950s, before Dan was born, and Dan remembers playing the course as a youngster. Hixson has a personal connection with Trysting Tree as well — he and general manager Sean Arey were teammates and roommates at Oregon State University.
The Trysting Tree project germinated for about a decade, as Arey and Hixson pondered the potential impact of an Oregon Department of Transportation proposal to install a frontage road on the south border of the course. The ODOT plan never came to reality, but in 2016 a different impetus set the renovation project in motion — the need to expand the driving range and generally lengthen the course to accommodate the OSU golf teams that practice and play there.
"Here we are hosting a Division 1 college golf program and had a practice facility that was inadequate in terms of today's golfer and equipment," Arey said. "Our driving range was too short. We had to use restricted flight range balls to make it safe. … The only thing we could do was extend the driving range south to what was then the fifth fairway to make it longer, and to do that we had to make some changes."
The 30-year-old public course, designed by Ted Robinson for Nat Giustina, who together had built highly regarded Tokatee Golf Course, wound up getting $2.1 million in improvements, including a new irrigation system.
In the most extensive renovation of his career, ultimately touching more than half the holes on the course, Hixson lengthened the driving range and installed a short-game area for use by the OSU teams, which eliminated a par 3 and a par 5. Hixson built three new greens — two for completely new holes, a dogleg par 5 and a par 4, now No. 13 and No. 14, extending out into valley farmland — and dramatically changed at least four other holes through redesigning or renumbering.
At the tips, the course grew by 400 yards to 7,400 to accommodate college tournaments, but Hixson expanded the tee boxes from to five from four to give senior golfers a forward option. The first big test of the course for the collegiate golfers will come in a 16-team men's tournament in the fall, but Arey believes that the Hixson redesign has resulted in a freshened course that will remain challenging to golfers of all levels over the next 30 years.
Hixson's new 18-hole creation, Callahan Ridge, is being designed for Kelly Guido, owner of the sand and gravel quarry near Melrose, west of Roseburg. Construction of the first nine holes is expected to take place this year, along with an RV park, with the second nine to be built in 2020.
Several holes will sit on an oxbow of the South Umpqua River, and the site features numerous ponds created by the quarry operation.
Hixson's work-in-progress plan envisions a par 70 course that will play 6,300 yards from the tips and feature six par 3s, including some over 200 yards, and four par 5s.
"You'll hit every club," Hixson said. "It's scorecard short, reality long, and charming, with lots of exciting stuff. There's water everywhere. …
"I think it's going to surprise people a lot."
A version of this story originally appeared in Pacific Northwest Golfer Magazine in February 2019.
---
Tags …