Bryce Wortman: Learning lessons in golf from a pro — his dad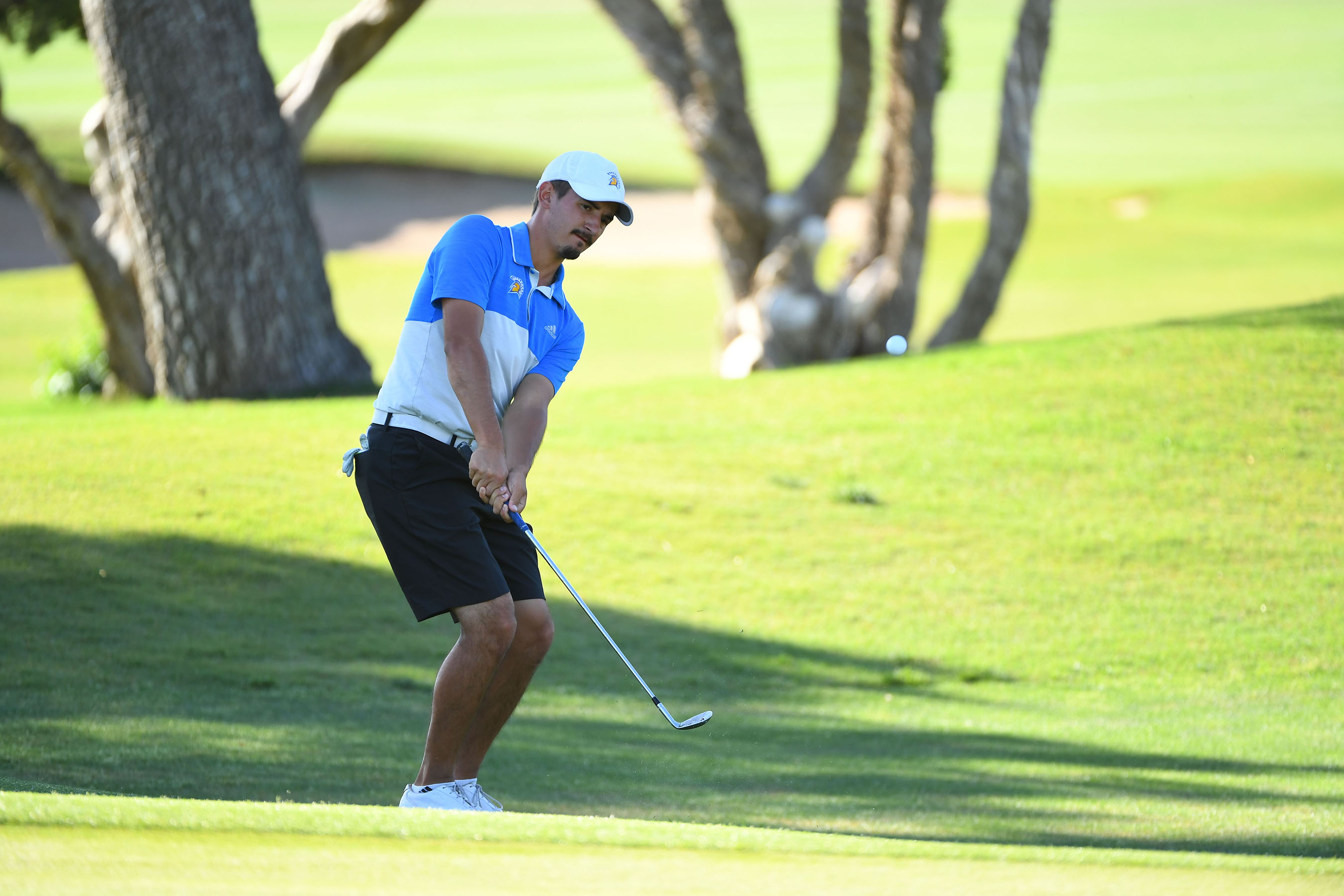 The OGA Four-Ball unites him with old friend Craig Ronne at Emerald Valley
Over the years, golf pro Laine Wortman has driven up and down the West Coast to watch his son, Bryce, play golf, from juniors events to high school state championships and now collegiate tournaments for San Jose State University.
He's been a swing coach, a role model and an uncompromising mentor for a son who has set high goals for himself in the sport.
"I'm not going to say he was easy," said 21-year-old Bryce Wortman, who will be a redshirt junior for the Spartans in the coming school year. "But every time there was something I needed to do but didn't do, he'd let me know. And every time I would get done talking to him about it, I would think 'Ok, yeah, I deserved that.'
"I learned from him early that you're not going to out-talent people, you're going to have to out-work them. That's probably the trait I get most from my Dad, that you're going to have to find it in the dirt."
For all the miles that father has traveled to follow son in the sport, the next tournament will require a journey about 100 steps, from the pro shop at Emerald Valley Golf & Resort in Creswell, where Laine is head professional and general manager, to the first tee for the Oregon Golf Association's Four-Ball Championship that starts Sunday, July 14.
The Four-Ball, which features better-ball scoring on two-person teams, will consist of 18 holes of stroke-play qualifying and then match play, culminating in the semifinals and championship rounds on July 17.
Bryce Wortman's playing partner will be University of Oregon rising sophomore Craig Ronne, and while it's the first time they've been teammates in a sanctioned tournament, they played "thousands" of rounds together growing up in Klamath Falls when Laine was head professional at Reames Golf & Country Club, a period that was tremendously significant in the development of both young golfers.
But first, two stories:
When Bryce was about two, Laine bought a few Callaway golf clubs for him and his older sister, Lynzee — left-handed clubs for Lynzee, who did everything left-handed, and right-handed clubs for Bryce, who did everything right-handed.
Everything, as it turned out, except for golf.
Lynzee, who eventually played softball at Oregon Tech, picked up the right-handed clubs. Bryce gravitated toward the left-handed clubs, which felt most natural, and remain his game today.
Bryce's first memory of golf dates to age 4 or 5, when Laine was head professional at Wildhorse Golf Course in Pendleton. On summer evenings, alone on the course, Bryce, Lynzee and younger brother Trey would take old beater balls out to the ninth fairway and try to clear a 70-yard pond.
There was much splashing. "When you're 4 or 5, it was everything you've got to get over it," Bryce recalled. Finally, Lynzee hit a ball that reached land on the other side.
"It was like somebody hit a grand slam to win the World Series," Bryce said. "Everybody was freaking out, running around."
As they grew, Laine taught the game to his kids, and worked with other young golfers. His approach: "Get your hands right, get your feet right and swing hard." Accuracy can come later; develop swing speed and power.
When Bryce was 7, he was playing in tournaments, and about the time he was 10 the family moved to Klamath Falls when Laine took the job at Reames .
By the time Bryce was ready to enter Mazama High School, he'd gone from being a multi-sport athlete to a devoted golfer, and in his freshman year he won the 2013 OSAA Class 4A title, coincidentally at Emerald Valley; he won again in 2015, the year he also won the Oregon Junior Amateur, and in 2016, the latter title also at Emerald Valley. He made the Oregon team for the Hogan Cup twice, and played Junior America's Cup.
The synergy for all that was created in what evolved into a special group of young golfers who played at Reames Golf & Country Club, in summers from early morning until dark, round after round.
There was Justin Wiles, a few years older, who starred at Chico State and is now a teaching pro at The Resort at Eagle Point east of Medford; Ronne, two years younger than Bryce and an eventual 4A champion for Klamath Union in 2017 and 2018; Trey Wortman, Ronne's age and a talented high school golfer, and twins Kaitlin and Kylie Collom, who would play at University of Nevada and Oregon Tech respectively.
Bryce Wortman and Ronne first played a round together with their fathers after the Wortmans moved to Klamath Falls; for Ronne, two years younger than Bryce, it was his first time playing with another junior golfer.
"It was cool," Ronne recalled. "He had been playing in OGA tournaments, and him telling me how cool they were encouraged me to start playing them myself. He would beat me all the time when we were really young, but he was always encouraging me."
At Reames, Ronne said, Laine Wortman created opportunities for junior golfers. "He was really good at organizing junior golf and making it fun," Ronne said.
As the golfers grew into their teens, their games grew along with them, and those marathon golf days for Wortman, Wiles and Ronne produced some impressive scores.
"We would constantly compete with each other," Ronne said. "It made us better."
"They would go out and if you shot 71 you were the worst player in the group," Laine Wortman recalled. "There were times when Craig, Justin and Bryce would go out and 67 was the highest score. It was competitive."
As Laine Wortman guided Bryce and other young golfers, he held them accountable to their goals.
"I'm tough on the students who say 'I want to be this guy,'" Laine said. "The whole conversation with Bryce has always been, 'what do you want? Do you want to be a good high school player? Do you want to go to college and play golf? Do you want to play Division I golf?
"When kids set the goal of playing Division I golf, well, the road map to that is different than being a good high school golfer. I held the kids I coached accountable to the goals they had set and the work I thought they had to put in to get to that level. You have to work out, do exercises, spend time in the gym, spend X amount of hours working on game, chipping, putting."
Did father and son "butt heads" on occasion?
"We're a lot alike," Laine Wortman said. "But he was always open to coaching. I think the hardest part was coaching the decision-making and club selection and course management. And I'm an emotional person and he's an emotional person; how much of getting mad on the golf course is OK and how much of showing emotion is OK? Finding that balance of getting it out, where you maybe slam your driver on the ground once and it's over."
Laine Wortman has the uncanny ability to watch his son in a three-day tournament and, afterward, recall every shot. Every. Single. Shot.
"It's like having video … ," Bryce said. "If your Dad isn't your coach, you might be able to manipulate the story, or the story that you're telling yourself. 'Oh, this happened and I just got unlucky. '
"There was none of that. You would have to get one of the worst bounces or worst breaks of all time to get my Dad to say, 'oh, that was unlucky.' Well, at least when I hit the shot.
"Everything we were doing was to get better. I bought into that."
And it's helped that his mother, Angie, a teacher's aide at an elementary school in nearby Cottage Grove, is a recreational golfer who understands the sport, her husband and her son.
"She more than most people respects how hard tournament golf is, and how much work both me and my Dad have put into it," Bryce said. "She's seen the whole cycle, the good, the bad, the ugly. Golf is hard."
Wortman is ever grateful for that support, and for his relationship with San Jose State coach John Kennaday, who has influenced his mental approach to the game while also advising on technique.
"It's nice to have both parents, and people who care not only about my golf game, but care about me," he said. "I'm very lucky with that. I found a really good coach down there, and have two really good parents. I'm very, very lucky with that."
At San Jose State, Wortman redshirted his first year, and in the summer after his freshman season, in which he posted a 74.62 scoring average, won the OGA Public Links Championship, shooting 4-under on the OGA Course and defeating Chris Polski on an extra hole. This past season, as a sophomore, he was fourth on the team in stroke average, 73.63, and third with 10 rounds under par, as the Spartans qualified for an NCAA regional berth for the first time in seven years.
He also recorded another hole-in-one, amazingly, the ninth of his career.
At 5-foot-9, Wortman isn't the longest driver, but he's accurate, and confident enough to play driver when other golfers club down. He's got a strong short game and putts well, and believes he has matured in course management and in his approach to the game.
"In the spring I learned a lot about the power of positive attitude," he said. "It's easy to say 'next shot,' it's harder to live it. In the spring, our whole team did it. …
"Attitude is something that doesn't take a whole lot of effort to work on and it's one of the biggest influences of how you play. I think that's where I've improved most and I think that's why everything else is coming together."
The Four-Ball Championship will give Wortman a chance to play with Ronne in an OGA event, rather than competing against him. Both are looking forward to the opportunity.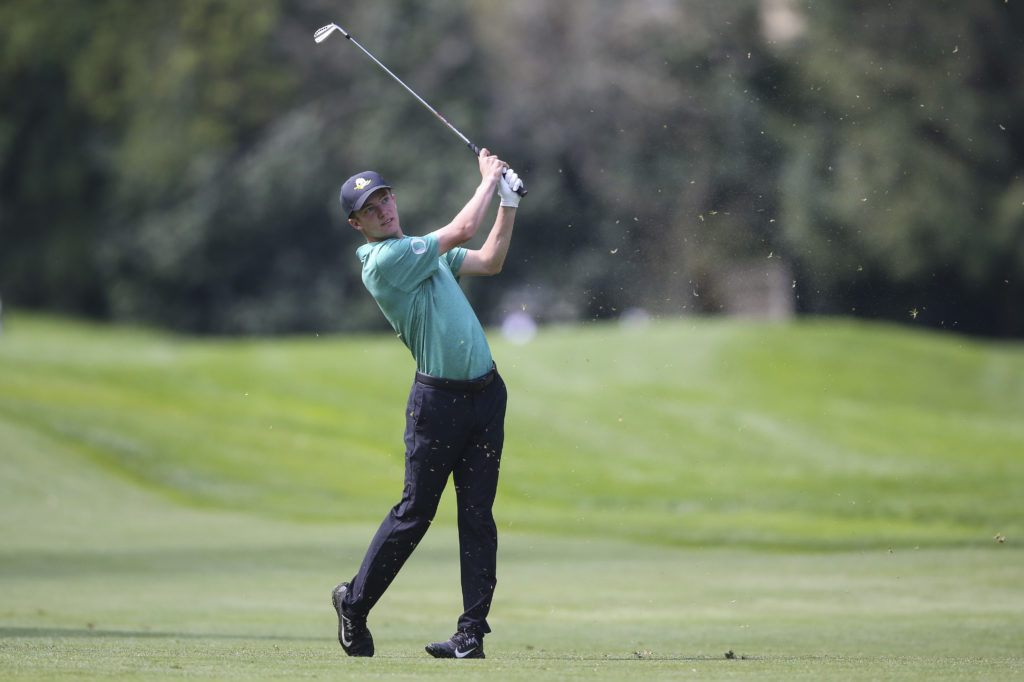 "Craig is one of the smartest people I've met when it comes to golf," Wortman said. "He knows so much about his swing, and get him around the greens and that guy is an absolute magician. Learning and riffing off him growing up was special."
Said Ronne: "I think it will be great. It's going to bring back so many memories. I can't wait. When we play together, we seem to rub off well on each other. If he's playing well, it encourages me to play better, and the same the other way.
"I think we're going to benefit from being on the same team."
At Emerald Valley, Wortman and Ronne will have a fair amount of local knowledge. Over the years, the golf course has been a frequent site for juniors and high school events. Furthermore, the Ducks practice and have qualifying matches there, so Ronne played it a lot during his freshman year.
With Laine Wortman in his second year in charge at Emerald Valley, Bryce has also played the course during summers and school breaks the last two years — though he has duties in the pro shop and spends more time practicing than playing full rounds.
"This place is very difficult, but the more you play it you get rid of the visual intimidation of 'oh, this is so narrow up here, there are so many trees,' " he said.
"Now, it's hit it at that one tree; there's 100 trees, but find one and hit it here and know where it will roll. Some holes, you could be in the middle of the fairway, and if you hit it too far or not far enough, you could be blocked out. Having played this place is a huge advantage, and the more you play these greens you get used to what they are going to do.
"The more you play it, the more you accept that 'Ok, this is going to be a grind. It's not going to let up. You're going to get 18 real good golf holes.'"
With his goal of playing professional golf, of reaching the PGA Tour, Wortman is accustomed to grinding.
"We have a saying, 'Invest your time. Don't spend it. Don't waste it,'" he said. "I'm not out here looking for a secret. I'm not trying to find the quick fix. I'm putting work in today for the months coming."
A version of this story originally ran on the Oregon Golf Association web site in July 2019.
---
Tags …